Achieving impact through listening
Welcome to the first blog from the Local Government team.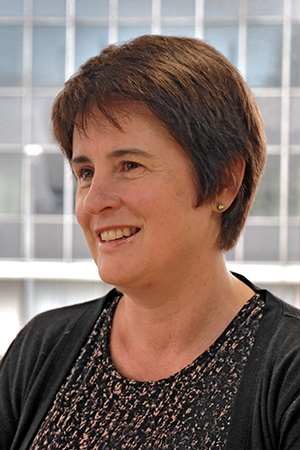 There are now seven in the team – Andrea Reeves (Assistant Auditor-General), Hugh Jory, Jonathan Keate, Rachel Willson (our PA), Sarah Lineham, Tony Appleyard, and me Kristin Aitken (new sector manager). You can see most of our profiles in the "About us" section.
I joined the Local Government team in early July from Wellington Water. I've got a background in planning and policy, focusing on natural resource management. One month into this role I'm starting to get an appreciation of the reach that the OAG has and grappling with the different lens that the Office brings to issues important to all New Zealanders.
It's struck me how important listening and sharing information is if the Local Government team is to have the impact it wants. It's only by actively listening that we get an understanding of what's important for the entities we have relationships with.
What we're hearing from you is that the Local Government Act reforms and the October elections are front of mind at the moment.
We've had an increase in questions about good communications in the lead-up to the October elections, so we're directing people to our latest local government publication. It provides some useful information about communicating during the pre-election periods and refers to our 2004 guide.
The 2004 guide includes some principles to guide councils when making decisions about communicating in the pre-election phase. Council resources can't be used to try and get a current elected member re-elected and councils aren't able to raise the profile of a member through any images or information. A good example is annual reports – some councils adopt these in the pre-election period. They often contain information about elected members including photos - councils need to carefully consider what information is appropriate so that they are not perceived as promoting an elected member standing for re-election.
A reminder too of our guidance for candidates on the Local Authority Member's Interests Act 1968. If a candidate has a financial interest in a contract worth over $25,000 with the council that they seek to be elected to, there are some legal rules that determine whether they are in fact eligible to be elected. Our guidance covers these rules, which can be complicated. Candidates are welcome to check with us if they are unclear.
We're keen to get your views and thoughts about future blog topics. We're thinking about topics such as what we look for in a 30-year infrastructure strategy and our expectations about audit committees after the elections – what do you think? Post a comment – we'd love to hear from you. And we're listening.