Alfred Beard Talbot
From auditor to soldier.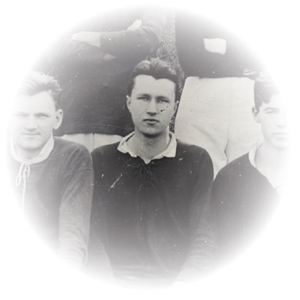 Alfred Beard Talbot was from Wellington and joined the Audit Department in May 1915 as a Cadet.
He joined the New Zealand Expeditionary Force in May 1917 at the age of 20 and was posted to Featherston Military Camp.
There are very few details about Alfred's service with the New Zealand Expeditionary Force. He was promoted to the rank of Corporal in June 1917 and then to the rank of Sergeant in October 1917.
Alfred remained at the Featherston Camp and was discharged from the New Zealand Expeditionary Force on 31 October 1919.
Alfred rejoined the Audit Department as an Audit Examiner, Class VII, but left the Audit Department in the late 1920s.
He worked as a senior clerk with the Public Works Department in Wairoa. In June 1934, he was sent to prison for two years for theft. He had stolen a large amount of money from the Department.
A year later, he was discharged from bankruptcy.
In 1940, he was imprisoned for three months for negligent driving.
In the 1950s and 1960s, Alfred worked as an accountant in Auckland.
Alfred retired to live in Nelson and died there in June 1971.