George Edward Alley
From auditor to soldier.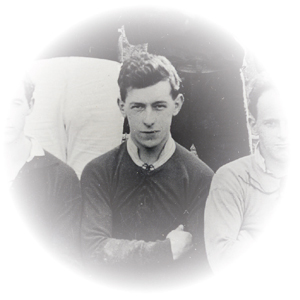 George Edward Alley was from Wellington and joined the Audit Department in August 1910. He passed the Senior Civil Service Examination in January 1913.
By the outbreak of WW1, he had attained the position of Audit Examiner, Class VIII. He enlisted in the New Zealand Expeditionary Force in January 1916.
Unlike most Audit Department staff who joined the New Zealand Expeditionary Force, George was a married man when he joined.
George was posted to the Army Pay Corps and sent to the United Kingdom in July 1916. He was promoted to Corporal in the Pay Corps in July 1917. He was later transferred to Cairo, in September 1917. In March 1918, he was promoted to Staff Sergeant in the Pay Corps at Cairo.
The British Expeditionary Force, along with the New Zealand Expeditionary Force, were fighting the Turkish army in Palestine. British Commanders-in-Chief were required to make regular reports to the War Office on the progress of a campaign. Attached to these dispatches were lists of soldiers deemed worthy of mention, although the reasons for being mentioned are not explained. It was a rare honour.
George's administrative work in Cairo must have been outstanding. George is Mentioned in Dispatches for his work during the period 16 March 1918 to 18 September 1918. A note on his military file mentions that George was even Mentioned in Dispatches, on 5 October 1918, by General Sir Edmund Allenby, the British Commander-in-Chief of the Egyptian Expeditionary Force.
After his return to New Zealand, George was discharged from the New Zealand Expeditionary Force in October 1919. As well as being Mentioned in Dispatches, he was awarded the Victory Medal and the British War Medal. He resumed working for the Audit Department as an Audit Examiner, Class VI.
One of the audits George was involved in was reported in the newspapers on 12 November 1927. George described how an audit of the Taranaki Hospital Board found that there were funds missing. The missing funds had been paid to Thomas Sinclair, a member of the Board and a prominent member of the local community. Twenty-four charges of theft were brought against Sinclair. He was found not guilty. The jury accepted his defence that it was "muddlement and confusion" that led to his failure to account.
In the 1930s, George was an Audit Inspector, New Plymouth, and he later held the position of Audit Inspector, Auckland.
George retired from the Audit Department in July 1951, by which time he held the position of Audit Inspector, Wellington.
George died on 4 June 1963.