George Grant Smith
From auditor to soldier.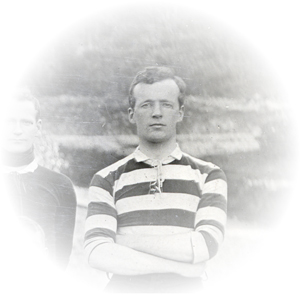 George Grant Smith was from Waipukurau in the Hawkes Bay, and he joined the Audit Department in February 1903.
At the outbreak of WW1, George held the position of Audit Examiner, Class VI. He had passed the Senior Civil Service Examination. He joined the New Zealand Expeditionary Force in March 1916, aged 30, with the rank of Corporal. In April 1916, he was promoted to the rank of Sergeant.
George was promoted to 2nd Lieutenant in January 1917 and posted to the United Kingdom, where he was based at several training camps, including Folkestone. He was posted to the 2nd Battalion, Otago Regiment, and sent to France in February 1917.
In mid-1917, the Allied forces intended to launch a major drive against the German forces, with one objective being to drive north to the coast and destroy the German U-boat facilities. One important preliminary step was to remove German forces from a strategic ridge and from the town of Messines. The New Zealand Division was among those selected for the assault on Messines Ridge and the village.
The Ridge and the village of Messines were captured, but there were heavy casualties. By the time the New Zealand Division was relieved on 9 June, it had suffered 3700 casualties, including 700 dead.
George was wounded in action on 7 or 8 June 1917 at this Battle of Messines. He received a severe gunshot wound to the shoulder and was initially treated at a hospital in France before being transferred to the New Zealand First General Hospital Brockenhurst, in the United Kingdom.
In July 1917, George was examined by the Medical Board and classified as "B", which meant "able to be made fit by medical treatment." He was transferred to a convalescent home for officers in Brighton. After recovering from his injuries, George rejoined the Otago Regiment in France on 27 October 1917. He was promoted to the rank of Lieutenant in July 1918.
George returned to the United Kingdom in October 1918 and was sent for "physical and bayonet training" training at Gosport.
George left the United Kingdom for New Zealand in December 1918 and was discharged from the New Zealand Expeditionary Force in February 1919. He was awarded the British War Medal and the Victory Medal.
George rejoined the Audit Department as a Section Clerk, Class V, based in Wellington (where he was located for the rest of his career). In the 1930s, he held the position of Audit Examiner, Wellington. He had attained the position of Audit Examiner, Class II, by the time he retired in 1945.
George died on 15 November 1967.