Performance reporting is the main way that public organisations explain to Parliament and the public how well they have used public money to deliver services and achieve outcomes, and ultimately create value for New Zealand.
Performance reporting plays an important role in maintaining public trust and confidence in the public sector.
This section covers the basics, provides tips for setting up a good framework and performance indicators, describes the essential qualities of performance reporting, and lists our many resources on this topic.
Printable PDF (333kB, 3 pages)
Good practice in reporting about performance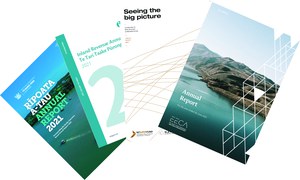 We also have guidance to help public organisations in central government to prepare better reports on their performance.
The guidance is the result of collaboration between the Office of the Auditor-General, Audit New Zealand, and the Treasury.
Together, we looked at about 40 annual reports and chose good examples of:
We'll update the guidance as we come across other good examples, and welcome suggestions for other examples we could share. 
Page last updated: 26 April 2022