Foreword
Ministry of Defence and NZ Defence Force: Further report on the acquisition and introduction into service of Light Armoured Vehicles.
This is the second report from my Office in regard to the acquisition of 105 Light Armoured Vehicles for the New Zealand Army.
The findings of my follow-up audit are significant not only for the Defence agencies, but for capital purchasing in the wider public sector. It is important that proposals for the investment of public money include robust and realistic assessments of the financial and other implications of the purchase.
It is also important that Cabinet is informed of changes in regard to a major capital purchase that are made subsequent to Cabinet giving approval in principle for that purchase.
I thank the Defence agencies for their co-operation during the audit.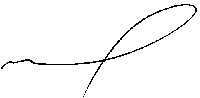 K B Brady
Controller and Auditor-General
17 December 2004
page top