Foreword
Co-ordination and Collaboration in the Criminal Justice Sector.
Government agencies face important challenges in managing a range of relationships with various sector partners. Without co-ordination and collaboration, policy development will be disjointed and ill-informed, and services will be delivered in a fragmentary manner. Co-ordination and collaboration are founded on the regular sharing of knowledge, a culture of consultation, and a solid framework of informal and formal relationships.
The core criminal justice sector is a good example of government agencies that must work together in the interests of effectively performing their role. The Government and Parliament have an expectation that Chief Executives and their agencies will identify common outcomes, and actively pursue strategies to achieve these outcomes through collective working.
I was encouraged by the efforts of the sector agencies to work together to a set of common goals. The agencies have also set up a number of arrangements for sharing knowledge and developing agreed strategies.
Our audit identified some areas where improvements could be made, and I commend the agencies for their commitment to review and improve the way in which they work together. We have also provided some best practice guidance for senior officials throughout the public sector who may be having to tackle similar issues. This guidance is contained in the accompanying pamphlet.
I would like to thank the four core criminal justice agencies – the Ministry of Justice, the Police, the Department for Courts, and the Department of Corrections – for their willing participation in this study.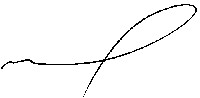 K B Brady
Controller and Auditor-General
1 October 2003
page top